NORON PRECISION MACHINING, INC.
Newest Addition Robotics!!
Established in 1977 ~ Over 45 Years of Experience in CNC Machining Excellence.
SUPERIOR QUALITY & SERVICE
Welcome to Noron Precision Machining, Inc. California's top CNC machining company.
Specializing in CNC Milling and Turning, we provide the highest quality machined parts made to our customers specifications and strive to achieve 100% on-time delivery.
We have complete traceability from start to finish, maintaining the highest quality standards.
From prototype to production, we are fully committed to meeting our customers' machining needs with excellence and continued 100% superior quality craftsmanship.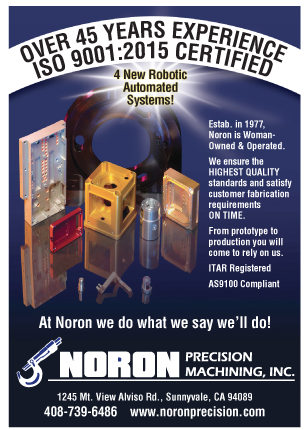 OUR IN-HOUSE CAPABILITIES
Precision Machining
Production
Prototype
Milling
Turning
Light Assembly
OUTSIDE APPROVED SERVICES
Broaching
Grinding
Heat Treating
Honing
Lapping
Plating
MATERIALS
Aluminum
Brass
Bronze
Copper
Peak Plastics
Plastic Material (i.e. ABS, Delrin, etc.)
Stainless Steel
Steel
NORON'S TEAM MISSION STATEMENT
" Noron Precision Machining is dedicated to the absolute best customer service, providing quality on time parts with a sense of warmth, friendliness, individual pride and company spirit. "
A Woman Owned Business, with over 45 years experience, setting the bar for on time quality precision machined parts. Established in 1977 near San Jose, California, Noron Precision Machining, Inc. has supported machining needs for a diverse array of industries, including medical, microwave, aircraft, auto, computer peripheral, telecommunications, and biotech. Read More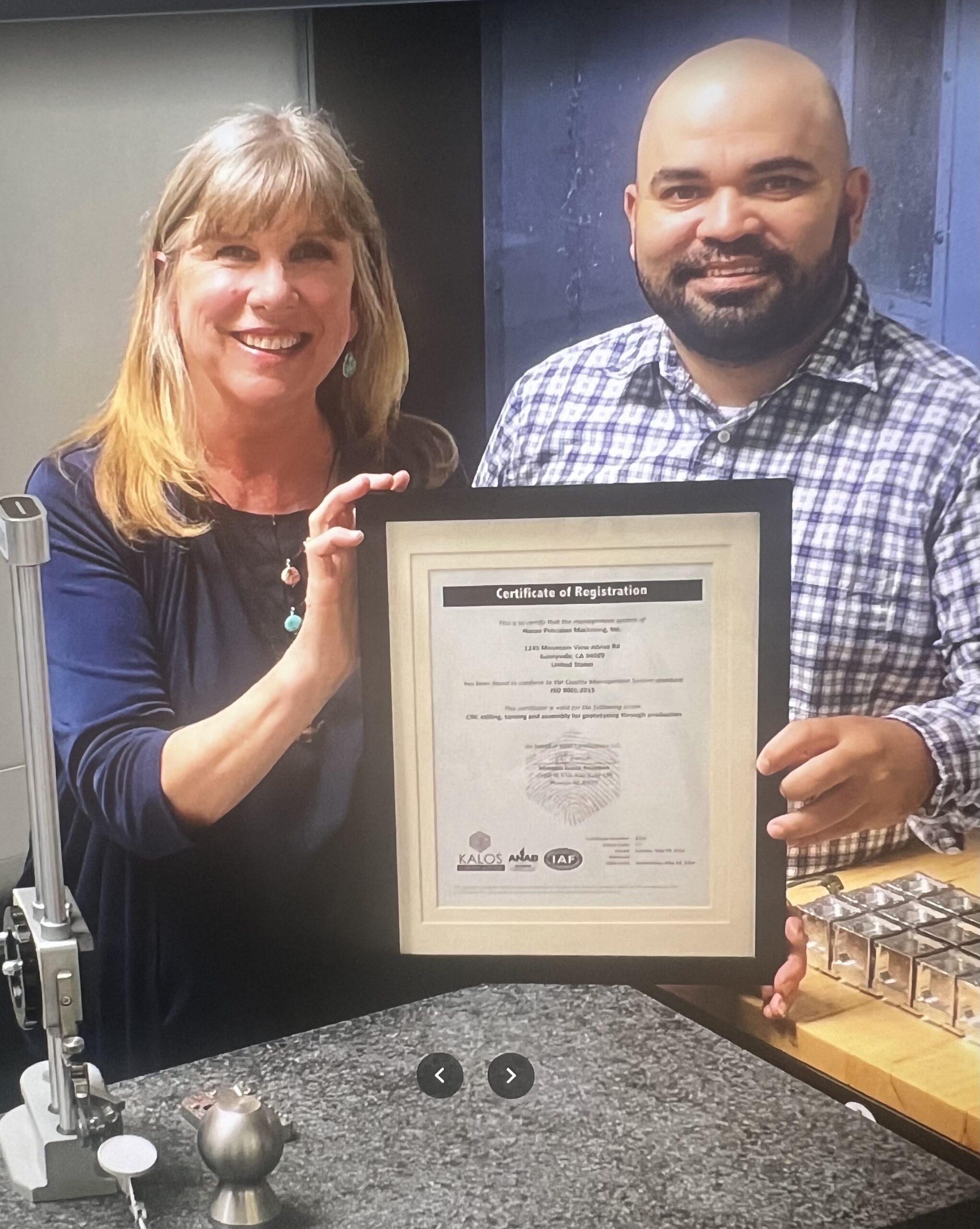 Debbie Hanks (President) & Jose Mendoza (Q&A & Shop Manager)
NORON PRECISION MACHINING, INC.